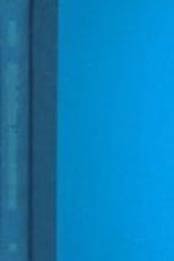 Title: Meals to Come: A History of the Future of Food (California Studies in Food and Culture)
Autor: Warren Belasco
Pages: 393
Publisher (Publication Date): University of California Press; 1 edition (October 18, 2006)
Language: English
ISBN-10: 0520241517
Download File Format: PDF

In this provocative and lively addition to his acclaimed writings on food, Warren Belasco takes a sweeping look at a little-explored yet timely topic: humanity's deep-rooted anxiety about the future of food. People have expressed their worries about the future of the food supply in myriad ways, and here Belasco explores a fascinating array of material ranging over two hundred years—from futuristic novels and films to world's fairs, Disney amusement parks, supermarket and restaurant architecture, organic farmers' markets, debates over genetic engineering, and more. Placing food issues in this deep historical context, he provides an innovative framework for understanding the future of food today—when new prophets warn us against complacency at the same time that new technologies offer promising solutions. But will our grandchildren's grandchildren enjoy the cornucopian bounty most of us take for granted? This first history of the future to put food at the center of the story provides an intriguing perspective on this question for anyone—from general readers to policy analysts, historians, and students of the future—who has wondered about the future of life's most basic requirement.